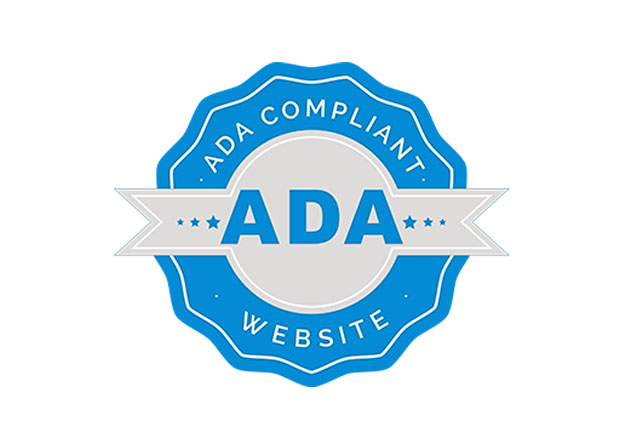 As per the Americans with Disabilities Act (ADA) businesses should accommodate the needs of people with disabilities. In the times of the digital world Website is the main source of information and authenticity of a business. Therefore, the website content should be available to blinds, deaf and other users who use voice to navigate, or a screen-reader and assistant technologies like such. Any business in the US, which falls under Title I, or Title III, or the public accommodation category, comes under ADA. Now if such businesses fail to create an ADA-compliant website may open themselves for a lawsuit, which may lead to financial loss and brand image loss.
What is ADA Compliance?
Let us understand what is ADA Compliance. The ADA was passed in the year 1990, which prohibits any discrimination against people with disabilities. This act ensures that people with disabilities have the same rights and opportunities to grow as the rest of the people. This act is not restricted to a specific sector but covers almost all the sectors from corporates to transport, from schools to public, or private partnerships. By the year 2010, the Americans with Disabilities Act standards for Accessible Design (ADAAD) was passed, as per which all the technology and electronics like websites to be accessible to people with disabilities like vision loss, hearing impairment, etc.
WCAG 2.1 and ADA Compliance GUIDE
There is no clear mandate as to what does an ADA-compliant website looks like? Many organizations follow the WCAG 2.1, Website Content Accessibility Guidelines, as per which the website contents should be perceivable, operable, understandable, and robust for the people with disabilities to easily access them through many assistant technologies if needed. So let us help you with the ADA compliance Guide, as to how to create an ADA compliant Website
Add alt tags or alt text to all the images, video, and audio files on the website. It helps the users with disabilities to hear r read the alt, alternative, and descriptions. Such alt tags or alt text describe the object and the purpose it is for in the website, clarifying the user with disability with any doubt.
Remove auto-playing audio or video. This helps in avoiding confusion.
The layout should be consistent and organized. The tabs, buttons, links, and menus should be organized in a way that they are clearly set forth from others, which helps in easy navigation across the site, especially for people with disabilities.
Text transcripts and captions should be created for any video or audio media content on the website. Such transcripts in the text help the deaf users to read and understand which otherwise would be difficult for them to comprehend
Include alternative suggestions and recommendations when the user receives an error. In the scenario where the user with a disability goes their way and navigate rather than following a set procedure and protocol of your website then the website should give recommendations and alternative suggestions accordingly to ease their navigation and overall experience.
Sites language should be identified in the header code.
Include transcripts for all multimedia content
What next?
The whole process can be done in-house but it is an overwhelming exercise and cannot be done without proper training. Therefore, it is highly recommended that in order to create an ADA-compliant website on the guidelines WCAG 2.1 a professional expert team's help should be sought. They can help you navigate through the process easily, in a cost-efficient way, with timely up-gradation of the content as per the guidelines, and further ensuring effective implementation.
Need a Web Design in Chicago? Hire a professional Software Development Company In Chicago, IL to serve your needs anywhere in the United States.
Digital Marketing eCommerce Solutions eCommerce Website Design LinkedIn LinkedIn Lead Generation LinkedIn Marketing LinkedIn Sponsored Ads MLM Software Development Mobile App Development Real Estate Lead Generation Real Estate SEO Real Estate Web Design SEO Services Shopify Website Design Shopify Website Development SITE IT NOW Small Business Website Design Social Media Marketing Agency Software Development Web Design Agency Web Design Company Web Design Services Web Development Website Creation Website Development Website Maker WordPress Development