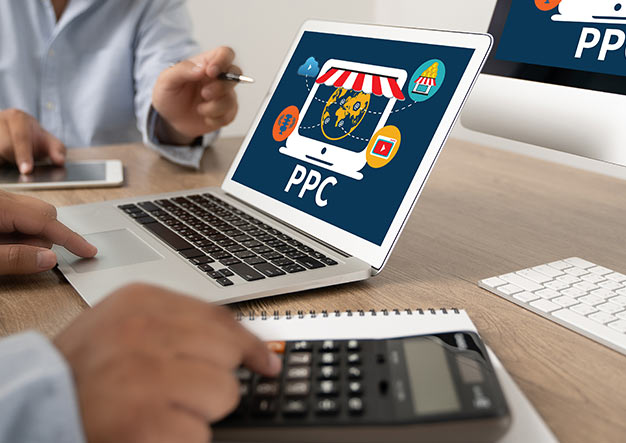 With advertising and consumerism shifting to e-commerce and online your business must sustain itself in the digital arena. The question is, does the run-of-the-mill advertising like radio, TV, hoardings cut it? The answer is a big NO. But does online advertising cut it? Well, yes does to an extent but only if you know how's, when's and who's. Let's just get to the who's part as that is the easiest way to scale up your business. If you have the who's part figured right your how's and when's are take care of. Now, what is this who's part? Does it make you wonder? Let us not waste your time and come to it. Who's part is basically who is the best partner to work with for your online campaigns like PPC which is pay per click. Now any business whether big or small looks for maximum return in minimum investment. The return on investment ratio should be high for the business. Such is the expectation of the brand and the business. We do not complain as we serve to give the maximum ROI to our partners and brands. Considering that your business is also looking for some 'who's', read online PPC agency or partner, which can help get maximum sales and brand awareness in minimum budget then we recommend keep reading. Now in fulfilling such an objective as mentioned above the key question is not the sales or ROI but the key question is how do you know which is the best 'who's or should we say eh bets PPC agency or partner for your business. On what parameters should you rate them to figure if they are what your business needs? Let's take you through the ten most important things you need to consider before hiring a PPC agency. 
1. Act like you do not even know the full form of PPC and keep at it. Ask the agency to explain what PPC is to you and how it works from the basics. Any agency, which is expert in it, will take five to a maximum of ten minutes to give you a crisp understanding of the basics of PPC in its full form. See how they explain it to you. This will let you know how much they know about PPC or SEM marketing.
2. Ask them what is their experience and how long have they been in SEM or PPC business. While you are at it also ask about the negatives of such campaigns. Any medium used for advertising has positives and negatives. Now the agency will only talk about positives as they want your business. However, if the agency is honest enough to tell you about the negatives, you are in safe hands. As they keep things transparent that helps you decided to take the right decision for your business
3. Ask them apart from PPC and SEM do they offer other marketing services online or offline and do they socialize in any particular business vertical. Most of the agencies specialize in one, or the other advertising fields. That gives them the edge over the others. Besides, knowing that they have all sorts of various brands and clients will only prove that they are versatile and can manage your campaign even though they may or may not have worked on your business line vertical.
4. While taking the detailing on PPC ask them what is their approach towards keyword research is. PPC campaigns are dependent on keyword search and research therefore it becomes crucial for the agency to work on the keyword strategy which includes competition keywords, negative keywords, benchmarking, etc. All this will ensure a good and PPC campaign
5. Ask them what all tools they use to analyze and create the PPC campaigns. For example, few tools will help them analyze competition keywords and markets. Few other tools will help them in knowing why competition is ranking high, another set of the tool will help them to know the strategy analysis of the keywords and their grouping, etc.
6. Ask them for past reference work and case studies. This will help you know how did they work on a problem and how successful they were to reach the goal of the campaign.
7. Ask them about the metrics they use for PPC campaigns. It can cost per click (CPC), click-through rate (CTR), Cost per acquisition (CPA).
8. Ask for their fee and the overall budget viz. a viz. your goal
9. Ask when will the results be visible. And what all things will they need from your end to plan a successful campaign.
10. Last but not least, ask them whether they can give you a trial campaign free of cost for assessment purposes. It is for your benefit. You may have to spend a tiny amount on advertising but you will know the PPC company's performance.
Keep these things in mind while hiring a Pay Per Click Company or Pay Per Click Agency and the rest will be history. You will be reeling in sales and money. 
Digital Marketing eCommerce Solutions eCommerce Website Design LinkedIn LinkedIn Lead Generation LinkedIn Marketing LinkedIn Sponsored Ads MLM Software Development Mobile App Development Real Estate Lead Generation Real Estate SEO Real Estate Web Design SEO Services Shopify Website Design Shopify Website Development SITE IT NOW Small Business Website Design Social Media Marketing Agency Software Development Web Design Agency Web Design Company Web Design Services Web Development Website Creation Website Development Website Maker WordPress Development