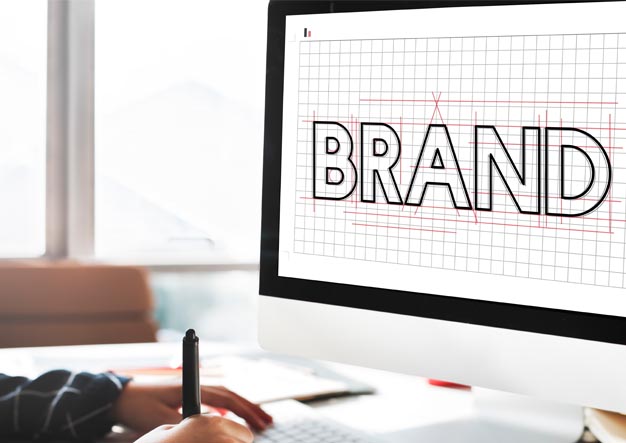 In this competitive world company's logo plays a crucial role in brand recall and brand image. The best-fit and outstanding logo attracts a lot of customers and helps in being ahead of the competition. The company's logo is present everywhere from your website, brochures, social media, cards, business cards, and much other marketing material. Now company's logo is imminent for these marketing tactics or elements of strategy to attain their goal. The logo of the company is the face of the company and just one look at it gives away a lot about the company in terms of its vision, the vibe, the culture, and the goal of the company. For example, Amazon's logo has amazon with an arrow pointing from A to Z, which looks like a smiley emoticon too. This represents that Amazon is committed to delivering anything and everything which comes under the umbrella of A to Z across the world, while it serves the need of its customers from A to Z it brings a smile to their faces. This example illustrates the importance of the company's logo with much to say. Therefore it is crucial for your business to get a logo from a logo design company that understands the vision and goal of your company.
Logo design is a thoughtful and creative process. It needs a lot of brainstorming yet the result can be as simple as Amazon's logo, which in itself delivers the whole message. We are here to help you with the top 10 things to consider while you finalize the company that offers logo design services:
1. Research the company enough and talk in-depth to check whether they understand your business, your vision, and your goal viz. a viz. the customer.
2. Check their past work meticulously with what is going in the market. Are they following some kind of trend or replicating with few tweaks?
3. Ask them for a trial and see what creative process they put their mind to. See if they can offer something, which is scalable. We all know that companies and businesses expand. With the expansion, it is important that the logo is scalable too in terms of its relevancy
4. Check how loud is their work. Do they use too many colors? Is it relevant for your business and brand image? A minimalist approach is the best when it comes to logo designing.
5. Does the work of the logo design company follows the K.I.S.S strategy, keep it simple and stupid. A simple logo becomes famous and recognizable. The brand recall of company's like McDonald's, and Apple is one of the highest.
6.    Does the company send some preliminary work in the form of sketches? It is important to understand their thought process so that if needed you can guide them to align to your needs or find another logo design company.
No matter which company you associate with for your company's logo ensures that the end result is a memorable yet simple work of art, which conveys the brand message and vision effortlessly and is scalable. You have trouble finding such a logo designs company. Well, what are we here for? Holler us! And we will be there to serve you. Consult With Our Logo Design Experts
Digital Marketing eCommerce Solutions eCommerce Website Design LinkedIn LinkedIn Lead Generation LinkedIn Marketing LinkedIn Sponsored Ads MLM Software Development Mobile App Development Real Estate Lead Generation Real Estate SEO Real Estate Web Design SEO Services SITE IT NOW Small Business Website Design Social Media Marketing Agency Software Development Web Design Agency Web Design Company Web Design Services Web Development Website Creation Website Development Website Maker WordPress Development