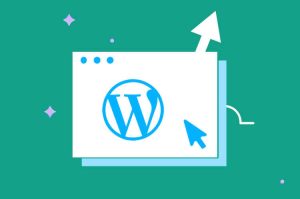 WordPress is one of the most popular Content Management Systems and is amongst the most widely used website creation tools in the world. It helps you in creating pages or posts without getting into the trouble of learning the complicated HTML codes. In layman terms, it is one of the simplest ways to create your own website or blog. Thus, by using WordPress, anyone who is not a developer can also design a website.
Traditionally, WordPress was only used for creating blogs. However, after a change in the core code, it has been widely used for the creation of websites as well. WordPress is used by individuals for personal use, business individuals, and even by big businesses, for the following reasons:
Easy Installation: WordPress can be installed on your site in just a few clicks, and a number of times, the hosts even offer to preinstall WordPress for you. They sometimes also provide certain dedicated tools that make the installation process extremely beginner-friendly.

Flexibility: WordPress is highly customizable, and allows the designers and developers to create and modify the layouts and applications. You can add a forum or a social network easily, and create pretty much any type of website.
Extensible: WordPress has more than 50000 free plugins and more than 5000 free themes that can be used to modify and create your website. Themes can be used to change the look of the website, and the plugins can be used to change the functions of the website.
Open Source: One of the biggest advantages of WordPress Development is that it is free and open-source. Though there is a certain cost involved when hosting on WordPress, you do not need to pay anything for just using the software. Some other alternatives to WordPress charge a minimum amount even for just using the software.
Built-in SEO: WordPress is popular for having SEO built into the platform. As a result, you get better visibility in the search engines and get moved up in the rankings.
Low maintenance costs: As compared to other open-source CMS, WordPress incurs fewer setup, customization, and maintenance costs. Also, it is easier to find WordPress designers or developers if a higher level of customization or development is required at a later stage.
In addition to the above-mentioned advantages, it is also important to know that it is not like WordPress does not come with its own set of issues. Some of the factors that you must consider while using WordPress are as follows:
Problems with plugins: Though WordPress offers a number of free plugins, it is important to know that these plugins are created by random and different people. As a result, if a plugin crashes, you may not have enough support available. Also, different plugins may not work properly together.
Software Updation Issues:

WordPress updates its software regularly. As a result, sometimes it can happen that the plugin or the theme chosen by you is not compatible with the new updated software.

Security concerns: WordPress is used by millions of websites, and are usually considered to be an easy target for computer hackers. Also, the default settings in a WordPress website allow an unlimited number of login attempts, and as a result, it makes your website more vulnerable to getting hacked.
To summarise, WordPress is a useful and easy to use tool that can help in creating a good website. However, if you plan to use WordPress for your website, you must ensure that you are taking every precaution to keep your website backed up and secure.
Top eCommerce Development Companies | DesignRush
Digital Marketing eCommerce Solutions eCommerce Website Design LinkedIn LinkedIn Lead Generation LinkedIn Marketing LinkedIn Sponsored Ads MLM Software Development Mobile App Development Real Estate Lead Generation Real Estate SEO Real Estate Web Design SEO Services Shopify Website Design Shopify Website Development SITE IT NOW Small Business Website Design Social Media Marketing Agency Software Development Web Design Agency Web Design Company Web Design Services Web Development Website Creation Website Development Website Maker WordPress Development